Spiti Valley has been characterized by Rudyard Kipling as "a universe inside a world". It is one of India's least populous and maybe most tranquil locations. Spiti is located on the Tibetan plateau and has a height of more than 3500 meters. It is located in Himachal Pradesh's Lahaul & Spiti district, under the rain shadow of the Indian Himalaya.
Spiti's district headquarters are in Kaza, whereas Lahaul's are in Keylong. It receives minimal precipitation each year. Due to snow in the high passes, the roads in Spiti Valley are closed for 7-8 months of the year. As a result, the window of opportunity for a visit is relatively limited. Spiti is a frigid desert where time appears to have stopped for a thousand years. People who live here mostly advocate the Buddhist way of life. The Himalayan Outback has brought to you a comprehensive travel guide to Spiti Valley. Have a look.
Is Spiti Valley Worth It?
Yes, Spiti Valley is definitely worth a visit, and you should go. It will be a journey you will remember for the rest of your life. This tour will expose you to a wide range of landscapes and cultures. The gradual transition from the lush green hills of Kinnaur to the barren brown of Spiti and back to the green of Manali will captivate you. The white of the snow-covered mountains and the azure of the lakes here are unlike any other. You will be able to see a whole different section of our country and meet individuals that follow a completely different culture than yours.
When to visit Spiti Valley?
This is one of the first few questions that comes to mind while considering a trip. Choosing the best time to visit is critical for both convenience and sightseeing. The Spiti Valley is accessible by road all year. When to visit Spiti will actually depend on your preferences, however the majority of tourists visit between June and September. This is the season when both the Shimla and Manali routes are open. 
Is Spiti Safe?
The folks in this area are incredibly humble and polite. The majority of the valley's inhabitants are ordinary peasants, and the crime rate is almost non-existent. So, as long as you drive safely, don't take excessive risks, don't go out into the wilderness on your own, and don't get into stupid confrontations with anyone, Spiti Valley is a pretty safe location to visit.
Permits Required for Spiti Valley
Permits for Spiti Valley are still a source of confusion. In a nutshell, you do not need permission to visit Spiti Valley if you are an Indian citizen. You may travel on the circuit at any time of year.
As a foreign national, you will need a permission to travel, but just in the region surrounding the Shipki La Pass (between Pooh and Nako). If a foreigner is merely travelling from Manali to Kaza, they do not require a permission. From Shimla, no permission is necessary for travel up to Reckong Peo, but one is required for travel beyond Peo.
Whether you are an Indian or a foreigner, you will need to get a Rohtang Pass permit if you wish to access the valley from the Manali side.
How to Prepare for Spiti Valley Trip
When you've determined when to go, the next question is how to prepare. Spiti Valley is not a location where you can just pack your belongings and leave. You'll need to think about every aspect of the trip and pack properly. This includes packing the appropriate clothing, preparing your vehicle, and transporting all necessary items for the journey.
What to buy in Spiti Valley
Of course, shopping is a vital aspect of every trip, especially if you are travelling with family. Spiti Valley is regarded as a fairly secluded place, but make no mistake: there is enough to buy to commemorate your visit. Tourists frequently purchase local warm socks, sweaters, shawls, roasted barley, dry cheese, barley powder, and sea buckthorn tea. But the list does not stop there. It's only the beginning.
What to eat in Spiti Valley
When visiting a new area, one of the must-do activities is to eat the local cuisine. After all, the point of travelling is to see new places and try new things. The indigenous food in Spiti valley is a fusion of Indian and Tibetan cultures, and it looks fascinating, smells delectable, and tastes excellent.
Time Needed for Spiti Valley Trip
It will totally depend on where you came from and your means of transportation. But, considering Delhi as a starting point, a total of 9 days is perfect for this tour. You may, of course, go with less days, but with 9 days, you will be able to ensure that you did not hurry any place during your vacation, saw everything worth seeing, and made the most of your time. 
What to See in Spiti Valley
The next piece of information you should have ready is a list of places you want to visit. You've been informed that the entire state of Spiti is a tourist attraction in and of itself, which is perfectly right. Every curve of the road here will reveal something fresh to you, and you won't get bored of clicking your camera for hours. But there must be certain areas that may be considered the main attraction, right?
Where to Stay in Spiti Valley
Following the information on things to see, there is information about where to stay. Spiti Valley is becoming more popular with each passing year, although it is still a rural place. It is critical to understand your options for lodging and where you may stop for the night on your travel. It will also play an important role in developing your final itinerary and determining the amount of days you will spend on the trip.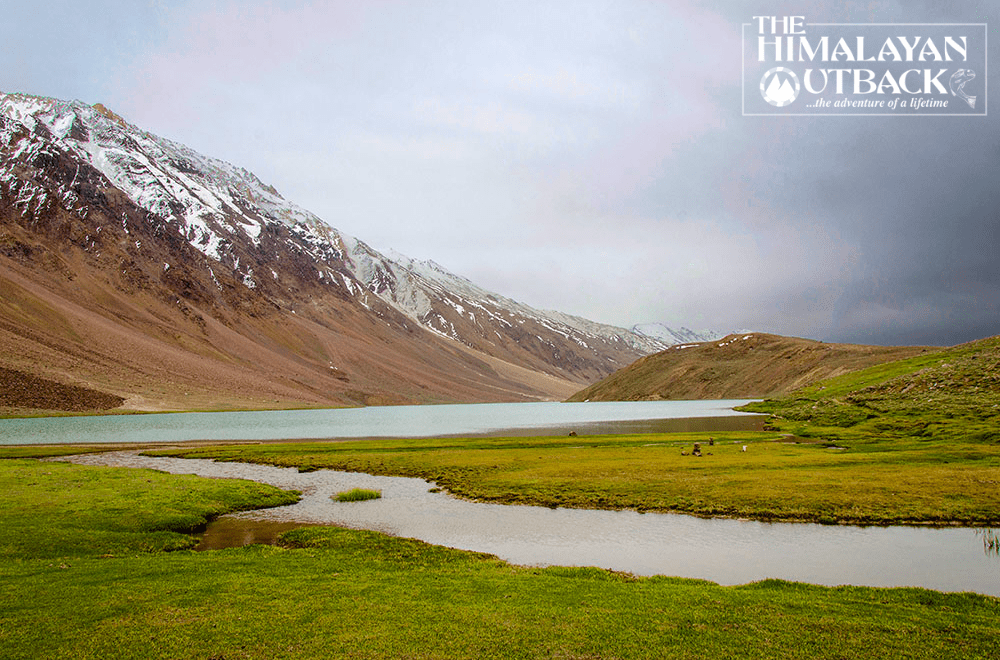 When does Spiti Valley open for Tourists?
Contrary to popular assumption, Spiti Valley is open all 12 months of the year. People mistakenly believe that it is closed throughout the winter months, however this is not the case. Only the Manali Kaza highway, which connects Spiti to the rest of the nation, is closed in winter. The reason for this is because this route includes two high altitude passes, both of which are infamous for getting large amounts of snow each year. 
The road from Shimla to Kaza, on the other hand, lacks even a single high altitude pass, allowing it to stay accessible all year. There may be a short snarl if the weather turns harsh and there is excessive snowfall; nevertheless, even if this occurs, officials will clear the road as quickly as possible and restore communication.
That being said, the tourism season in Spiti officially begins in May. People come here in other months as well, although the majority of tourism occurs between May and September. This is the period when all tourist sites are open, as well as all hotels and guest homes.
Conclusion
So, this was a comprehensive travel guide to Spiti Valley. We hope now you have got a brief idea on how to plan and execute your trip to Spiti Valley. Let us know how did you like this piece of information by The Himalayan Outback.