Sikkim Darjeeling Treks in Summer or Spring : We are happy to organize a Sikkim family trek. It is wonderful to see that you are all good hikers.
Late April is spring/summer time in the Sikkim/Darjeeling area and is known for its Rhododendron and Magnolia bloom. This area is popular for its misty, cloudy, and sometimes even rainy afternoons. Mornings are usually clear and offer spectacular mountain views of the Himalayan peaks.
Duration Your trip will last 10 days. You can do a trek and have a couple of days to relax in Sikkim and /or Darjeeling.
1 Darjeeling

Treks
The trail that is the all-time favourite is the Singalila Ridge Trek, also known as Sandakphu Trek. This trek within Singalila National Park is a delight for trekkers. You can extend or modify the route as you wish. E.g. You can stay another day in Sandakphu to explore the surrounding area. A half-day hike from Sandakphu to Phalut Road is a wonderful way to enjoy the magnificent views of the "Himalayan mountain ranges". The best time for flowers to bloom at higher altitudes is between April and May. You can visit Darjeeling, the Queen of the Hills, after the trek. It is possible to relax here and walk around for a few days. You can also stay in Tea Estates bungalows which have been converted to homestays.
2 Sikkim

Treks
you can walk the famous GoechaLa Trail to get close to the mountains. There is an alternative option that allows you to travel up to Dzongri at a more relaxed pace. You will need to spend another day in Sikkim to get the PAP (Protected Area Permit/Trekking Permit) before you can begin the trek. Beautiful views of flowers can be experienced from Tsokha to Dzongri.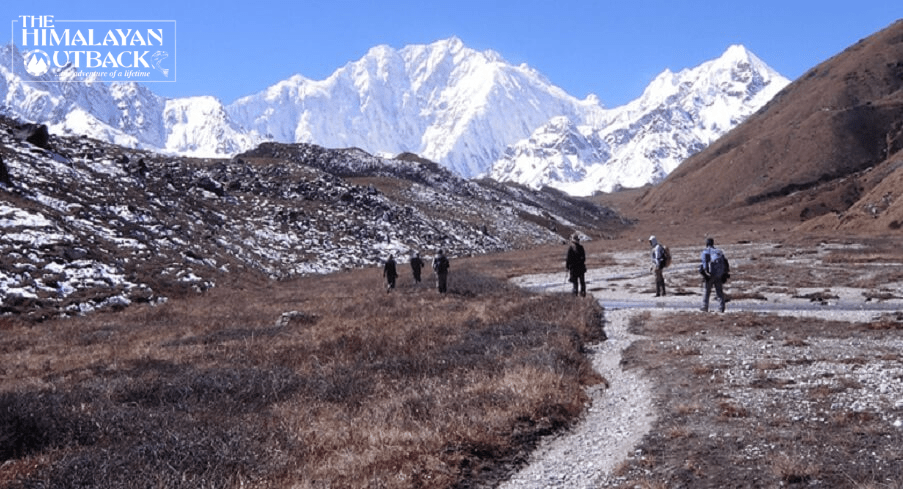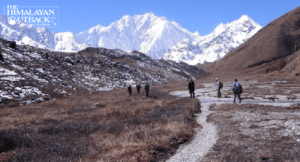 3 Another option in Sikkim is the tranquil and serene Phoktey dara trek. This trail is located close to Singalila Ridge and offers spectacular views. This trail, north of Darjeeling, is closer to Kanchenjunga peak and other Sikkim peaks. You can view the "Sleeping Buddha" fairly close – this a must-see! Rhododendron flowering occurs in alternate years or every 2/3 years depending upon the we  conditions. Barsey and its sanctuary offer wonderful opportunities to view Rhododendrons as well as some Magnolia. Barsey has a more detailed picture and idea. You will need to spend an extra day in order to process your permits. This area is great place for exploration and has a wonderful homestay. You can also relax in Darjeeling after the trip. It will take approximately 6/7 hours to travel from the trek's end point Uttarey to Darjeeling via Melli. Foreigners are not permitted to take the shorter route between Jorethang and Darjeeling.
The Himalayan Outback can arrange for this and other similar treks.