The Himalayan Outback focuses on "active escapes and safaris" & creating bespoke experiences in order to ensure that every guest goes home with memories that they will cherish for a lifetime.
It is our belief that the difference between a "good trip" and an "amazing trip" is the quality of guides and the attention to detail put together to create that special journey that would qualify for "an adventure of a lifetime". As a result of this belief our guests are escorted and guided by some of the best and most knowledgeable guides in their area of expertise.
Safety, quality of food and world class service have been the key to our success and we endeavour to provide these to our guests even in the remotest areas in which we operate.
We ensure that our travelers stay in "off-the-beaten-path" lodges & remote campsites that have character and charm. Since our inception in 2004, our goal has been to ensure that each guest that comes on a journey with The Himalayan Outback enjoys "An Adventure Of A Lifetime".
Since 2004 The Himalayan Outback has been focusing on fishing trips ("Catch and Release Fishing") for the Golden Mahseer (one of the rarest fish to catch) & the Goonch Catfish. , continuously searching for newer and better locations. So join us for "an adventure of a lifetime" Mahseer fly fishing or lure fishing trip – our fishing camps are equipped with the best "safari style" furniture & our team of chefs lay out elaborate meals to ensure that you look forward to each meal. We offer fully hosted fishing trips
The Himalayan Outback has vast experience in conducting Himalaya treks. It has been our privilege to share the vastness of the Himalayas with people from different nationalities and cultures. If you would like to experience the wonders and beauty of the Himalayas, drop us a line and we can customize treks in Himachal, Uttarakhand, Kashmir, or Ladakh. Join us for a trek in any of these wondrous regions and ensure that you experience "an Adventure of a Lifetime"
Since 2004 The Himalayan Outback has been conducting wildlife safaris in North, Central and East India. Each trip is curated keeping in mind the interests of each group. Trip hosts are knowledgeable in the flora and fauna of the areas in which they are assigned making each trip enjoyable and exciting.
We can plan a trip from a single national park for a couple of days to a visit ranging from 10 to 15 days which takes you on a tour of 3-4 national parks. Ranthambore National Park, Jim Corbett National Park and Kaziranga National Park are just some of the Indian wildlife parks that we specialize in along with Wildlife parks in Central India.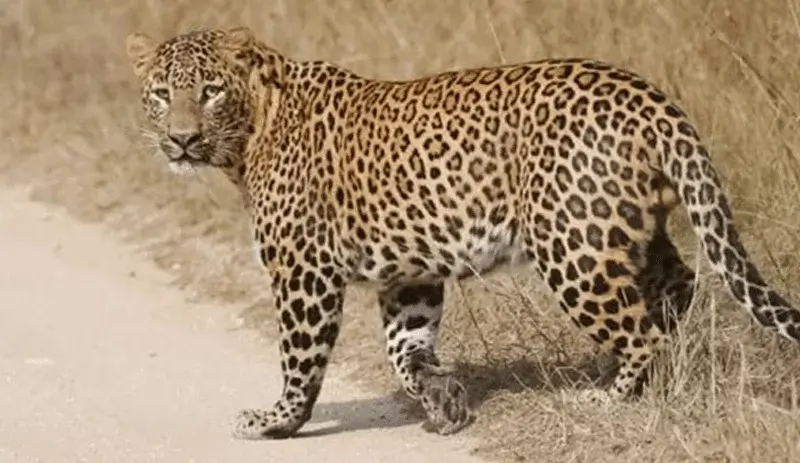 The best time to visit India for birding is during the winter, between the months of October and April. In addition to the variety of resident species, migratory waterfowl, raptors, starlings and a host of other species are also to be seen.
At The Himalayan Outback we curate bird watching tours that target ideal birding hotspots hosted by skilled naturalists and guides. Our goal is to ensure that each guest receives the best birding experience, based on their desire, be it to maximize your bird checklist or to target a particular species.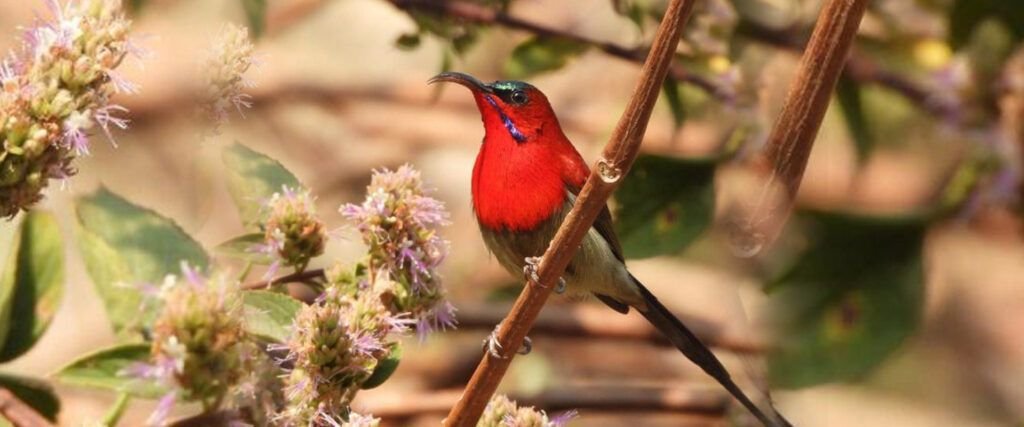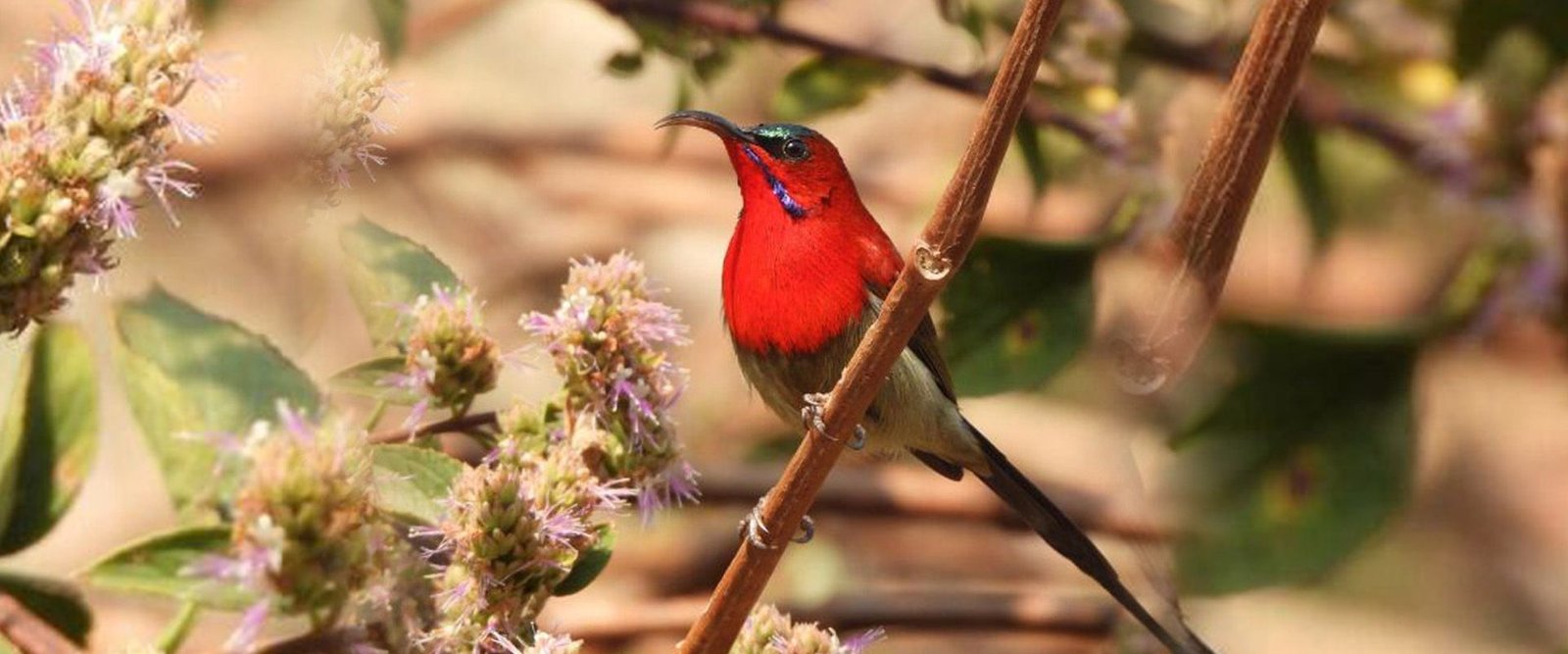 Our Wildlife Resort itself is very tastefully constructed to be a part of the landscape: simple and eco friendly yet conscious of every comfort and luxury. The interiors are tastefully done with Campaign Furniture, like you'd normally expect in an African Luxury lodge. Each cottage is made with a mixture of mud and hay plastered walls that have a thatched roof overhead. This not only serves to keep the cottages comfortable for the weather as well as sustainable, but also lends a rustic, comfortable and cosy charm to them.
With only six cottages, at this River Lodge, each facing the picturesque Ramganga River, this lodge is ideal for a group of friends or family members. The hospitality is absolutely impeccable as most of the staff have been with the lodge for over a decade. This River Lodge is the perfect place to unwind from the chaotic cities and begin your Himalayan Trip.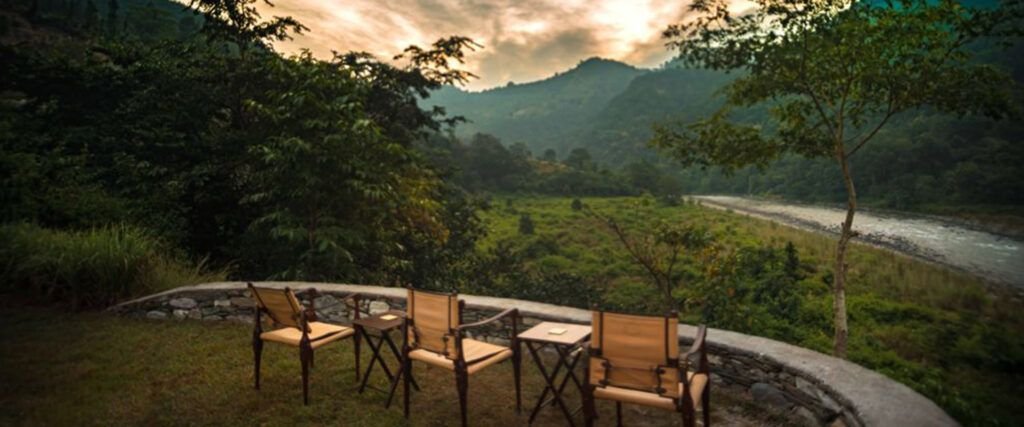 Our road-trip destinations deliver world-class motoring, spectacular scenery, access to wildlife, and side adventures to keep you busy for days. Hitting the open road here is not limited to one legendary route or itinerary. From "short-and-sweet" afternoon drives to exhilarating multi-day odysseys these road-trips cover all the bases.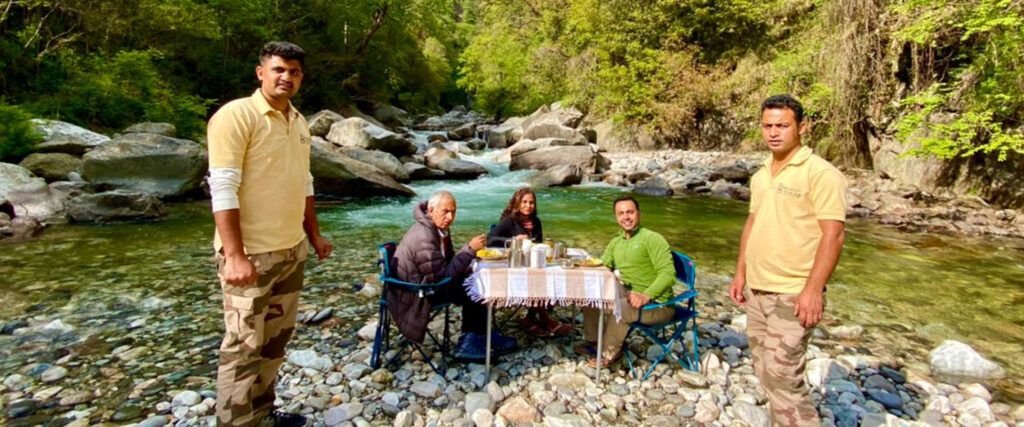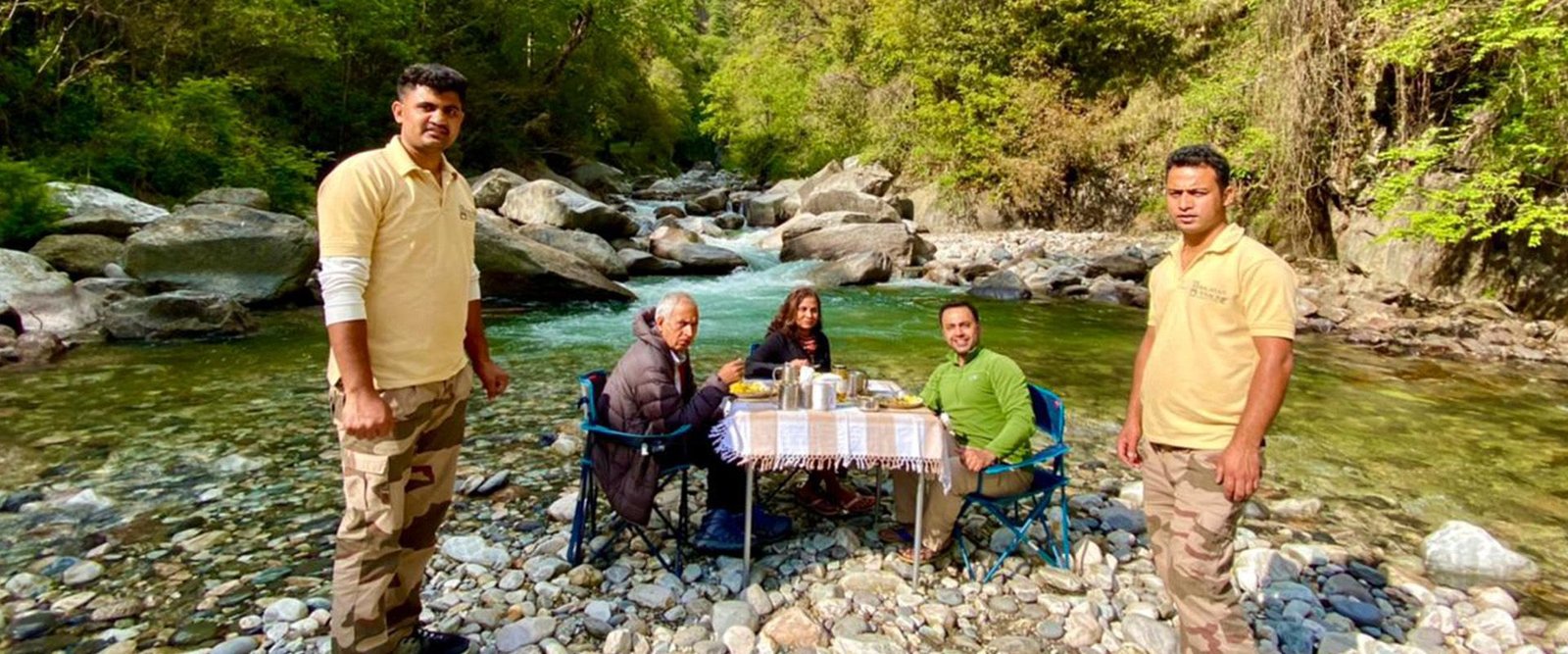 It is hard to explain how amazing trip has been. Our journey to camp was comfortable and eventful. And once we arrive we were welcomed warmly.
Read More
Beyond any expectations. This has been a trip that will always be remembered even to the extent of changing our day-to-day lives.
Read More
Wow!! What a trip! We got engaged!! The Himalayan Outback staff was amazing in helping to plan and execute the surprise.
Read More
Enjoyed a great celebration of Norman's 80th. birthday,in one of the most unique places in the world.
Our whole family had an extraordinarily time, each day filled with new and fun experiences,great food, comfort and wonderful care from all of the staff.
Read More
What an adventure! 4 days at the Saryu river camp, 2 days at the Ram Ganga lodge , 2 days in the Corbett Tiger Reserve.
Read More
This is my second trip with Himalayan outback ( Saryu + Ramganga) and this was amazing!I had such a great time here away from everything!
Read More
Thank you Misty and the amazing Himalayan Outback team,it has been an incredible adventure and a v special way to spend our Honeymoon!
Read More
What a fabulous stay we had . Fishing, fresh air and some great walking,sitting around the fire telling stories,the stuff childhood memories are made of !
Read More
Life takes on a new meaning when one visits a place as beautiful, isolated,peaceful & exotic as this fishing camp. Thank you all for making it an experience we will remember & cherish forever.The mighty Mahseer won this round, but we lol be back!!
A great experience in all aspects.The combination of fishing and exposure to Indian culture was unique. The staff from the driver to the camp personnel were simply outstanding!
Read More
This is a place of such majesty and grandeur and at the same time we have been so well and kindly and attentively looked after- a perfect combination. Mahseer, the warrior fish – tigers, flying squirrels, Mongoose, deer and birds, birds, birds. But topped of by the most charming group of hosts. Thank You All!
A treat for the senses , clean sweet air, unbelievable scenery, delicious food, warm sun, cool nights, all details carefully selected and attententive, caring staff. What an oasis !
What a fantastic 2 weeks!!We have been totally spoiled by the staff.Wonderful scenery & stunning wild life topped by a birthday to remember.Thank you all.
Just to say we enjoyed ourselves would be a serious understatement-Stunning scenery, fantastic wildlife and above all I don't think we ve ever been looked after so well. Truly a holiday to cherish in the memory.
A fabulous stay and wonderful hospitality and care from all your staff.A perfect end to our 2 week Safari in western Ram Ganga. We look forward to seeing you in Kenya very soon. Thank you so ,so much!
I don't want to leave . That is how wonderful I am here. I appreciate the great attention to detail and safety's.From the wonderful pillows on the bed, to a walking guide who sets a good pace yet is aware of the client at every step, this place, this team – excellent.
A beautiful place . Every detail of the including the staff s alertness, the beautiful food and of e the fishing was exceptional. Our first time in India and what a fantastic showcase of food, fishing and Indian hospitality culture.Will highly recommend to our family and e. Thank you all for a wonderful experience.
Absolutely great to be back again over the past 10 years. The standard of service has improved beyond recognition. The staff couldn't be more helpful or welcoming.
Fantastic trip, 5 star camping, great service and food. Bobby is fantastic guide giving lots of confidence,caught some great fish best 26 lbs with a few 10 lbs and lost a monster 35 lb and !!! Next time.
We have spent two amazing weeks at both camps.Its been a great adventure traveling in the different areas campio, fishing, trekking and birding. Seeing the Tigers was the icing on the cake.
Read More
A big "Thank You" to the whole team of Himalayan Outback for the absolutely amazing time we could spend here. From a perfect organisation, caring and helpful staff to a beautiful Fishing we enjoyed every single moment!
A fabulous stay and wonderful hospitality and care from all your staff. A perfect end to our two week safari in Western Himalayas. We look forward to seeing you in Kenya soon! Thank you so, so much
Thanks so much for helping me reach my "pot of gold". This has been a dream for some years now.
Fabulous camp! Staff top notch setting memorable. Many thanks!
A dream on earth – both fly fishing and people! More excitement, relaxing, fun and wildness & animals is simply not possible!
I just don't want to leave and definitely want to come back! So many thanks to the lovely staff, it couldn't have been better! Please give my love to the lovely puppies.
This is one of the best trips of my life for sure! Would like to come back again. The service was superb and the food was to die for.
Read More
Brilliant trip! 2-3 fish everyday. Staff looked after U.S. Well. Great food. Brilliant weather. Enjoyed the huts. Even heard a tiger call on the mountain right across camp at breakfast. Will be back for more of the misty experience!! Got to land the big one, the one that got away. Thank you…
This is the "India" I believe in. SAFARI style adventure in linen & comfort with the best staff imaginable. Everything has been thought of and we feel special. Thank you. Thank you.
This was the most exciting fishing trip I have ever experienced! Class act – top to bottom. Can't wait for next year!.
Having worked in the hospitality industry for the last 10 years, the operation at this lodge is by far one of the best I have ever experienced. The genuineness of the entire team is worth its weight in gold! Great show guys!!
Fabulous experience in spectacular setting. Service was exceptional in every way! Food outstanding and a tremendous amount of preparedness was evident in every aspect of our stay.
Read More
This is a very special peaceful place. Peaceful, at least, when the Sambar (deer) are not barking their warning cry for cats – wonderful (except perhaps for them).
Read More
Thank you so much for everything – it was truly the experience of a lifetime and… the fish of a lifetime! 42 lbs! Four blank days without a touch certainly paid off – so the challenge is on! Beat my fish and send photos when you do. Love you guys and love the Mahseer.
14 of the best days we've spent fishing ever! I learned so much about Mahseer fishing, behaviour and habitat. It was a great learning experience. The staff was fabulous, kind, patient and with a sense of humour. Can't wait to get back to the "Rivers of my Dream".
What a brilliant camp! A beautiful setting and the staff and service were magnificent! Thank you for all your efforts.
UNBELIEVABLE! The most unreal,amazing experience,
Great experience, excellent fishing on the Saryu River. Big Mahseer. Five star staff, five star fishing guides and an unforgettable 10 day expedition.
What a magnificent 10 days. We had a great time fishing both on the Ramganga and the Saryu rivers. An experience I will never forget.
Read More
Everyday was an adventure and we were looked after by the nicest best bunch of staff/ guides possible, who gave 110% at all times.
The views and location speak for themselves. But the food and the fantastic service from the friendly and helpful staff makes this a truly magical experience- Perfect!!
To all at HO- A truly unforgettable experience. Every aspect superb down to the last detail. Thank You.
To all at HO- A truly unforgettable experience. Every aspect superb down to the last detail. Thank You.
To all at HO- A truly unforgettable experience. Every aspect superb down to the last detail. Thank You.
Fantastic experience to come back to India and The Himalayan Outback,very good food, fantastic nature. Excellent hospitality. Hope to be back.Thanks