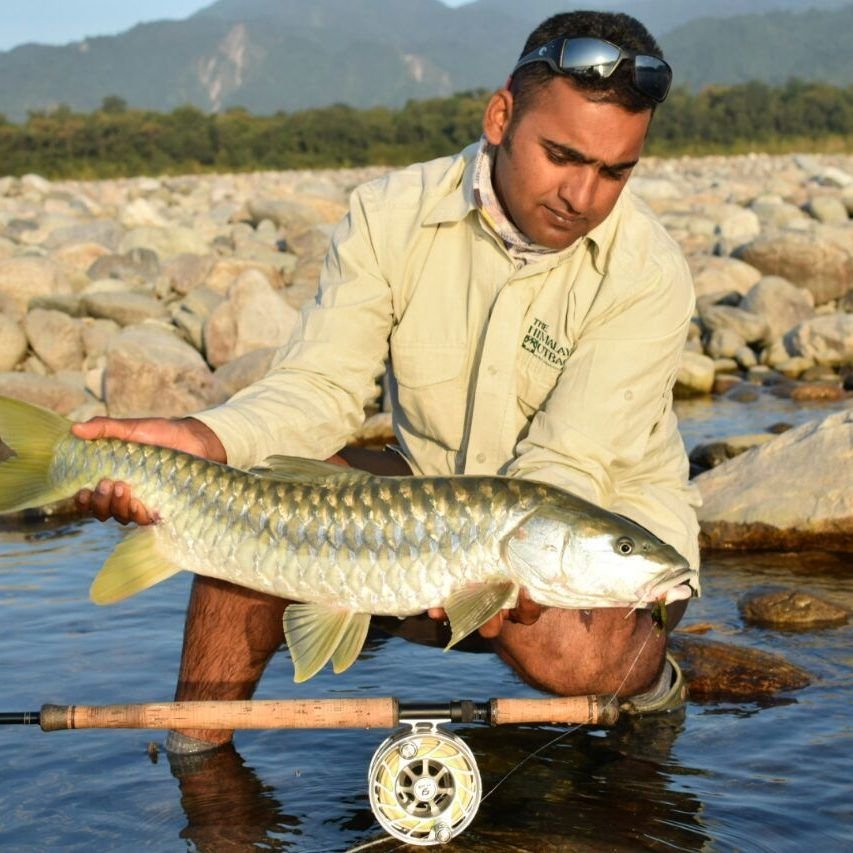 Satpal ``Bobby``
Head Fishing Guide
Bobby is The Himalayan Outback's Head Fishing Guide who leads a team of four permanent fishing guides. He currently holds the world record for the Golden Mahseer on Fly. Joining The Himalayan Outback in 2007 as a young kid, Bobby is a natural angler. He has the unique ability to guide every angler based on each ones ability and interest.
Over the years Bobby has been checking out new fishing venues for our trips all over India – from Himachal, Uttrakhand, Arunachal, Kashmir and Andamans!
He is a fantastic Rafting Guide & safety Kayaker Bobby has successfully completed the Wilderness First Aid & Adult/Child CPR course.