It would be quite interesting to know about the 10 best National Parks to spot snow leopards in India. In reality, Snow leopards live in India's mountainous region of the western and eastern Himalayas. They are mostly present in Jammu and Kashmir, Himachal Pradesh, Uttarakhand, Sikkim, and Arunachal Pradesh.
Snow leopards thrive in rocky outcrops and ravines. Here they can blend in and stalk their prey. Their beautiful silvery fur with black spots helps them blend in with the mountain's snow line and rocks. The snow leopard was listed as an endangered species on the IUCN Red List until 2017. However, the species' status was changed to vulnerable in 2017. In the Indian woods, there are around 450-500 snow leopards.
Here is a list of the top ten national parks in India, by The Himalayan Outback, where you can see snow leopards. In addition to this, the list also includes national parks in India with states and their other famous animals too. Have a read.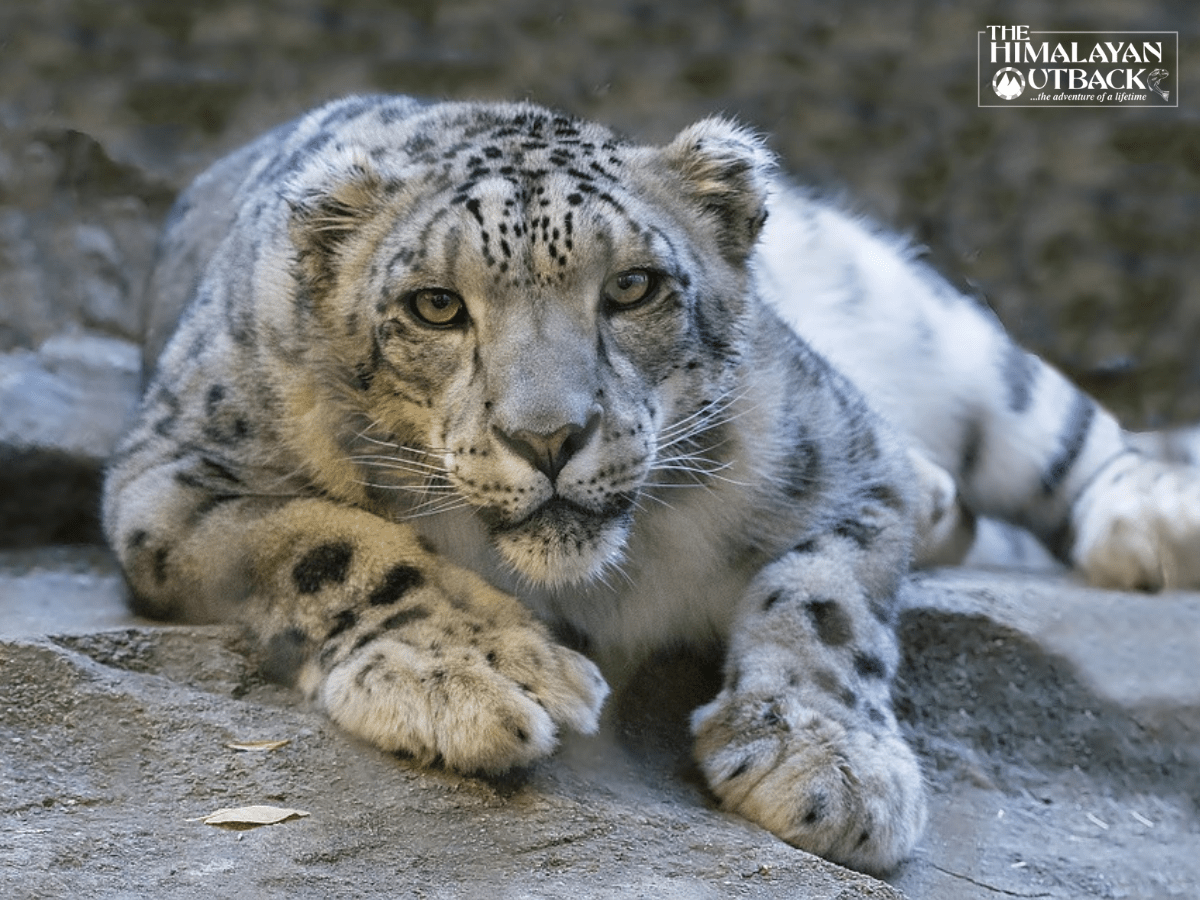 HEMIS NATIONAL PARK
Hemis National Park, located in the picturesque valley of Ladakh, is India's largest national park. It covers an area of 4,400 square kilometres. This park is also recognised as South Asia's largest national park.
It is home to a sustainable breeding population of around 200 snow leopards. Many other species of wildlife, such as the Tibetan wolf, red fox, and Himalayan marmot, find refuge in the park.
The nearest airport is at Leh, which is around 48 kilometres distant from the park. And the nearest railway station is at Jammu Tawi (712 km). Other nearby railway stations include Kalka (756 miles) and Pathankot (760 km). However, there is no permission of vehicles within the park. Tourists may go hiking to explore the park's magnificent scenery and diverse animals.
2. DACHIGAM NATIONAL PARK
Dachigam National Park covers an area of 500 square kilometres. It is located 22 kilometres from Srinagar, the state capital of Jammu and Kashmir. The park is home to various animal species. Those include the snow leopard, Kashmir stag, hill fox, Himalayan serow, and Himalayan black bear. However, the nearest airport is in Srinagar. And the nearest railhead is in Jammu, which is 315 kilometres away from the park. Trekking is the best way to see the area.
3. GREAT HIMALAYAN NATIONAL PARK
The Great Himalayan National Park is in the Banjaar Sub-Division of the Kullu District of Himachal Pradesh. It further divides into four valleys: Jiwa Nal Valley, Sainj Valley, Tirthan Valley, and Parvati Valley. In 2014, UNESCO designated it as a "World Heritage Site." This park is one of the greatest spots in India to see the magnificent snow leopards.
The nearest airport to the park is Bhuntar in Kullu, which is around 60 kilometres distant. Flights between Manali and Bhuntar Airport are operated by a few private airlines. The nearest railhead is Joginder Nagar near Mandi, about 143 kilometres from the park. Trekking is the only method to discover and experience the park's stunning magnificence.
4. PIN VALLEY NATIONAL PARK
This area is a cold desert in Himachal Pradesh's Lahaul and Spiti district. Pin Valley National Park provides a natural home for numerous endangered species, including the Siberian ibex. It also has a high number of uncommon species, such as the Himalayan snowcock, Snow partridge, and Chukar partridge. Tourists can reach the valley via Kaza from Manali. The nearest airport is roughly 250 kilometres away in Kullu district, at Bhuntar. Joginder Nagar in Mandi district is the nearest railhead.
5. GANGOTRI NATIONAL PARK
Gangotri National Park is located in Uttarkashi District Garhwal range in Uttarakhand. It offers breathtaking views of the majestic Himalayan glaciers and beautiful green meadows. The park is home to 15 animal species and around 150 bird species. But main draw of this location is the snow leopards. The nearest airport is Jolly Grant Airport in Dehradun. It is 220 kilometres away from Uttarkashi. And the nearest train station is likewise at Dehradun, around 210 kilometres from the park.
6. VALLEY OF FLOWER NATIONAL PARK
Valley of Flowers National Park is located in Uttarakhand's North Chamoli district. The Park provides stunning scenery overflowing with rushing waterfalls and exquisite fields of alpine flowers.
It is one of India's most important national parks for seeing the beautiful snow leopards. This sanctuary is home to some of the world's rarest and most endangered creatures. It is a must-see for wildlife adventurers and photographers.
Aside from snow leopards, other high-altitude species include Himalayan goral, Himalayan blue sheep (bharal), Asian black bear, and others. It is also thought to be the location where Hanuman obtained Sanjeevani buti to cure Lakshmana. Also, this high-altitude valley is home to over 300 distinct types of alpine flowers. You can go trekking to explore the park's spectacular splendour.
7. NANDA DEVI NATIONAL PARK
Nanda Devi National Park is located in Uttarakhand's Chamoli district and is part of the Nanda Devi Biosphere Reserve. It is located close to Nanda Devi (7817 m), India's second-highest summit. In 1988, UNESCO designated it as a World Heritage Site. The park is incredibly rich in flora, with over 300 floral species discovered, including 17 rare species. The nearest airport is at Dehradun, some 295 kilometres from the park. Rishikesh, 276 kilometres away, is the nearest railway station. The park is accessible via Lata village, which is around 23 kilometres from Joshimath. To appreciate the amazing splendour of the park's flora and animals, you must go hiking.
8. GOVIND PASHU VIHAR NATIONAL PARK
It is named after a notable Indian independence warrior, Govind Ballabh Pant. This Park is located in the Uttarkashi district of Uttarakhand. From this park, the Indian government launched the 'Snow Leopard Project.' Govind Pashu Vihar National Park is home to around 15 big animal species and 150 bird species. The closest town to the park is Dharkadhi (17 kilometres). Visitors may travel into the forest to see the park's stunning natural beauty and fauna.
9. KHANGCHENDZONGA NATIONAL PARK
Mount Khangchendzonga (8,586 m), India's highest mountain, inspired the park's name. It is located in the Himalayan range in the state of Sikkim. Khangchendzonga National Park is home to a stunning array of snow-capped mountains, valleys, lakes, glaciers, and plains. In July 2016, the park was designated a UNESCO World Heritage Site. It is regarded as one of India's greatest national parks for seeing snow leopards. The nearest airport is at Bagdogra, 124 kilometres from Gangtok. The park's nearest railheads are Jalpaiguri and Siliguri.
There are several trekking paths accessible for people to explore the breathtaking nature of the area. For Indian visitors, the Home Department of the Government of Sikkim gives their permit to visit the Park. If a foreign visitor wishes to hike to the Zemu Glacier, the Ministry of Home Affairs in Delhi permits the same.
10. NAMDAPHA NATIONAL PARK
Namdapha National Park is in the Changlang district of Arunachal Pradesh. It is the largest protected area in the Eastern Himalaya biodiversity hotspot.
The park has a plethora of flora and wildlife. And over 1000 floral and 1400 faunal species. It also has four large members of the Feline family, including the snow leopard, clouded leopard, leopard, and tiger. The nearest airport is Dibrugarh Airport in Assam, which is approximately 182 kilometres from Forest Rest House Deban. Tinsukia, some 141 kilometres away, is the nearest railhead.
CONCLUSION
So this was the list of 10 best National Parks to spot snow leopards in India. The Himalayan Outback offer their customised travel tour packages for these tourist destinations. Our best holiday tour packages also enhance the tourism and make the National Parks in India some of the best tourist spots. Book your best tour package with us and experience the adventure of a lifetime.