India is a country of towering mountains and high passes, and the best mountain trekking in India. And it is advisable to be accompanied by professionals in this vertical. The Himalayas, which are 73 percent in India, are peppered with breathtakingly magnificent and awe-inspiring ranges and peaks. We all like travelling to new locations and discovering the earth's richness.
Mountaineering expeditions in India are both fascinating and demanding, but they are not impossible… just imagine how you would feel at the summit of the mountains. You will have the opportunity to discover the beauty of nature here, as well as the challenge of scaling a peak. There are places like Sikkim, Himachal Pradesh, Uttarakhand, Ladakh, and Jammu Kashmir that provide some of the highest mountain ranges and are popular for climbing. And what's better than having the best experiences of mountain trekking in India?
When it comes to experiencing the finest of mountains, the Himalayan foothills are unrivalled. Apart from the thrill of ascending such a high mountain, there are other factors that contribute to the experience, such as picture-perfect scenery and excellent weather. The magnificent pathways and spectacular vistas make the rigorous tasks of trekking to the mountains much more enjoyable. The mountains of India are unlike any other when it comes to experiencing an adventure of a lifetime. By selecting your preferred climbing site, you may overcome your anxieties and begin your hiking passion. Here is a selection of possibilities if you want to experience the utmost in adventure:

Mount Kun Expedition (7077 M): The Highest Mountain Trekking In India
The Mount Kun Expedition begins with acclimatisation at Leh, then taking a lengthy trip to Henaskut, walking to Kanji Village or Kanji La, rising to Kanji La, and experiencing the Ascent of Kun. "It is not the mountain we conquer, but ourselves," Edmund Hilary once stated. Mount Kun Expedition, located in Suru Valley in the harsh forbidden environment of Zanskar, provides climbers the opportunity to summit one of Jammu and Kashmir's highest peaks (7,077 m), and higher than any other mountain in the world outside the magnificent Himalayas! Mount Kun is the second highest peak in the Zanskar range.
Mt. Satopanth Expedition (7075 M): The Second Highest Mountain Trekking In India
Mt. Satopanth is the second-highest peak in Uttarakhand's Gangotri Group. This peak is located in the remote India Garhwal Himalaya Range on a disjoined side-group dividing the Gangotri and Chaturangi Glaciers. This mountain region is extraordinarily beautiful and inaccessible, with tremendous mountaineering and large wall potential. The breathtaking vistas of Thalay Sagar, Shivling, and the granite pillars of Bhagirathi III, characterised as "El Cap with a Droites North Face on top at 6000 M," would astound even the most experienced climber.
Mt. Kedar Dome Expedition (6831 M):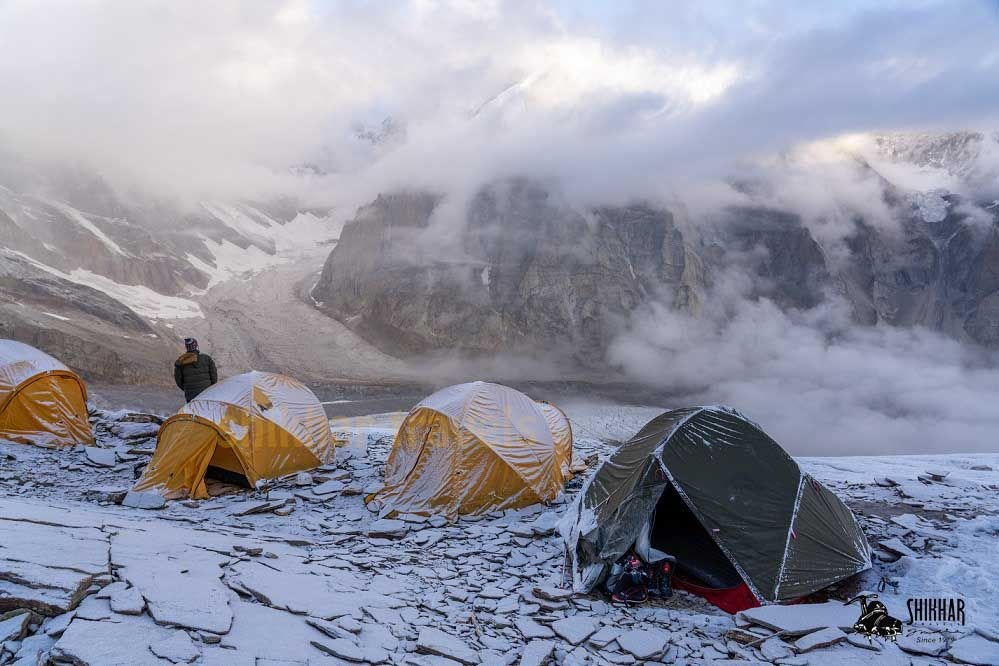 If you wish to discover the Himalayas, the Mount Kedar Dome Expedition is a must-do. It is a dome-shaped peak in Uttarakhand, India's Garhwal Himalayan range. When the weather is nice, this summit is at 6831 metres and observed as a ski down peak. It was first climbed by a Swiss team in 1947. This climbing adventure necessitates a moderate degree of technical climbing ability. The climber of Kedar Peak must be capable of surviving in high altitude Himalayan weather. Furthermore, he/she needs to have a high level of fitness and should have previously walked on snow and ice. This trip has a religious significance for Hindus because the peak's name is based on Lord Shiva's name. This is an excellent option for those who desire to visit the highest peaks and want to do Trekking in Uttarakhand but lack climbing expertise. Another interesting fact about this beautiful mountain is that it is particularly popular for ski ascents in spring.
Mount Shivling Expedition (6543 M): 
Mount Shivling Peak climbing Expedition is a 6543-metre-high peak that is considered one of India's most beautiful mountain peaks. It is shaped like a pyramid and is found in the Western Garhwal Himalaya at Tapovan. This is known as a pilgrim's joy since the location is associated with many sacred and holy items in Hinduism. Furthermore, the name of this mountain alludes to its resemblance to Shiva-Linga, a well-known Hindu deity.
Another interesting fact about this wonderful site is that it encloses two peaks and gets you near to Nepal's western border. All nature enthusiasts are drawn to this location because of its picturesque splendour, Gangotri temples, and other sections of the Himalayas. This aesthetically stunning granite summit is an excellent alternative for mountaineers who are having problems with the climb.
Mt. Bhagirathi II Expedition (6512 M): 
Bhagirathi II Expedition is the second highest peak in the Bhagirathi Massif. It rises to a height of 6512m directly over the Gangotri glacier. Bhagirathi II is the most well-known member of the Bhagirathi Group, and it constitutes a complex and topographically complex massif. It dominates the valley leading up to Gaumukh, the terminus of the Gangotri Glacier and the source of the Ganga. Furthermore, the higher reaches of the Ganga River are also known as Bhagirathi, and both the mountain and the river are named for King Bhagirath. This mountain has stunning views of the Gangotri area, which hikers like. It was India's most popular climbing excursion.
Mt. Gangotri II Expedition (6,590M):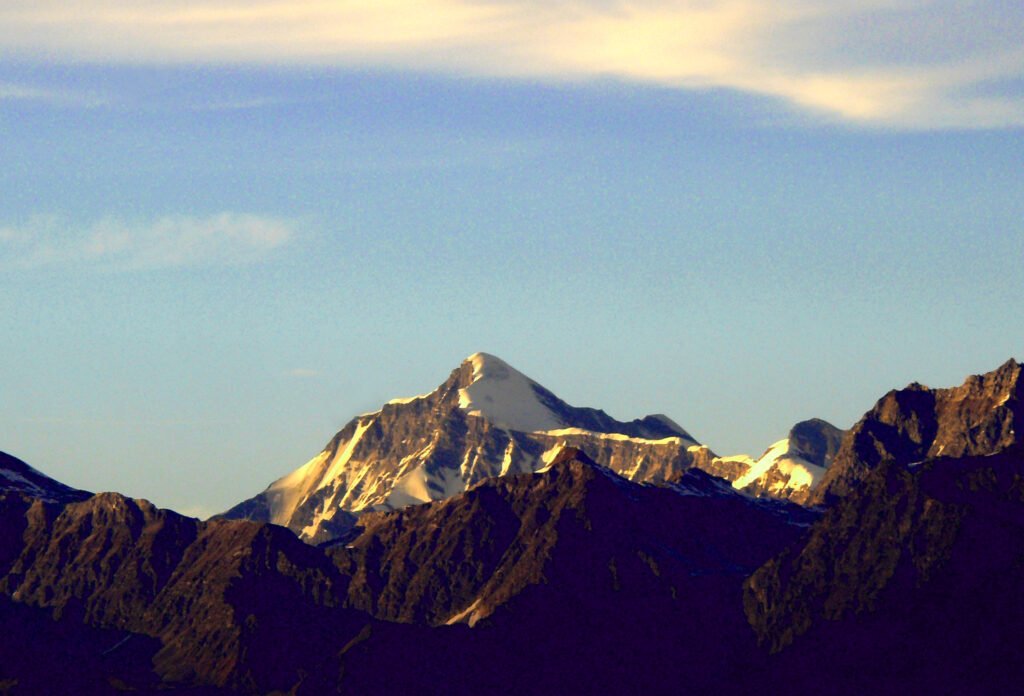 The famed Gangotri group of three peaks is located in the Gangotri Valley of the Garhwal Himalayas in the Indian state of Uttarakhand. The Gangotri group as a whole begins from Rudugaira Bamak (Glacier) and stands next to one another at the heights of Gangotri – I 6672m, Gangotri – II 6590m, and Gangotri – III 6577m. Mount Gangotri II is situated high in the Himalayas. Take part in this incredible trek with your family or friends and enjoy unforgettable climbing moments. Simply stroll through the sacred town of Gangotri to reach Surya Kund, an exhilarating waterfall. The hike up to Advance Base Camp is not difficult, and you will undoubtedly enjoy it.
Mt. CB-13 Expedition (6264 M): 
Mt. Chandra Bhaga 13 (CB13) is a mountain in Nepal. The summit, which is located in the heart of the Lahaul Massif, provides a spectacular view of the Kunzum Range, Chandrataal Lake, and the Dhaka Glacier. The CB 13 is one of the most appealing peaks in the Himalayas, conjuring thoughts of the undiscovered and remote valley of the Hindustan-Tibet Road and the tranquillity of Chadrataal Lake. One can prepare for the double summit by having prior experience climbing a nontechnical peak and a solid knowledge of mountaineering. The ground is rough, there are a handful of problematic boulders on your way, and the high top makes CB 13 and CB 14 a bit challenging. 
Mt. Bandarpunch Expedition (6316 M):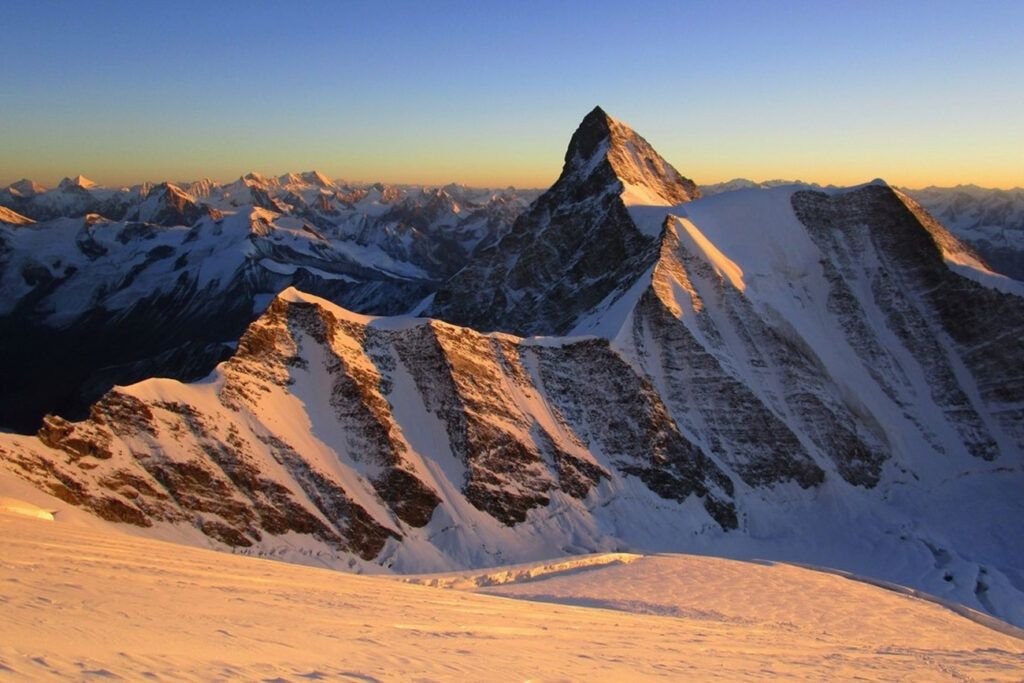 Mount Bandarpunch Expedition is one of India's greatest peaks, located in the Himalayan range of Uttarakhand. Bandarpunch, also known as Bandarpoonch, resembles a monkey's tail. It is also known as White Peak in Uttarakhand's Western Garhwal area. It is located at a height of 6316m above sea level. There are several breathtaking sights to see, including Kinnaur, Join peaks, The, Sudarshan Parbat, Chandra Parbat, Satopanth, Matri, Swetvaran, Gangotri group of peaks, and others. For climbing and hiking, one must ensure that their body is adequately conditioned and trained.
Mt. Kang Yatse II (6240 M): 
Mt. Kang Yatse II is regarded as one of the highest hiking peaks in the Ladakh area as well as the Indian Himalayas. When prospective hikers want to feel a sense of adventure, they select Kang Yatse II. It is not necessary to have specific climbing talents, but one must be an eager trekker and be well prepared for such excursions. Kang Yatse is a mountain in the Markha Valley.
Choose this chance to learn about Leh's cultural legacy, monasteries, gompas, and much more. This peak provides a true climbing experience to a mountain above 6100m in less than two weeks, which is unachievable in any other portion of the world. Keep in mind that for the best experience, this adventure is best suited to experienced trekkers. There are several things to discover here, including snow leopards, Argali, and mountain deer, among others.
The above were the 10 best Mountain trekking in India. We hope you loved reading about this. Book your vacation with The Himalayan Outback and have some fun moments of your life.