The Kaziranga Nation Park lies in Assam's Golaghat and Nagaon districts. More precisely, Kaziranga National Park locates in the eastern Himalayan foothills. In India, it has been a huge success in terms of wildlife conservation. The park covers 430 square kilometres and includes tropical woods, grassland, marshes, and various minor water bodies.Kaziranga National Park Interesting Facts are its diverse fauna, which includes one-horned rhinos, tigers, swamp deer, water buffalo, elephants, and a variety of bird species.
The Himalayan Outback has brought to you some facts about this National Park. Here are 7 interesting facts of Kaziranga National Park that you didn't know about. Have a read.
1. UNESCO World Heritage Site 
The park exists because of the conservation efforts of Mary Curzon and her husband, Viceroy of India at the time, Lord Curzon.
It was designated as a reserve forest in 1904, largely to safeguard the decreasing Rhino population.
The Assam Government approved the Assam National Park Act in 1968, designating Kaziranga as a designated Kaziranga National Park with a 430-square-kilometre extent.
Later, a 429-square-kilometre area was added to give more homes to the wild animals.
In 1974, the Central Government designated it as a national park, and UNESCO later designated Kaziranga National Park  as a World Heritage Site.
Kaziranga National Park is described by UNESCO as
Kaziranga National Park  is regarded as one of the world's best wildlife refuges. The park's role in bringing the Indian one-horned rhinoceros back from the verge of extinction at the start of the twentieth century to the world's biggest population is a remarkable conservation success."
2. Home To Vulnerable One-Horned Rhinoceroses 
According to a 2015 population census done by the park officials, Kaziranga National Park  is home to more than 91 per cent of Assam's rhinos and 80 per cent of India's rhino population.
In the most recent rhino census, the number of one-horned rhino counts to 2413, an increase of 12 over 2015. Two-thirds of the world's great one-horned rhinoceroses may be residing in the park.
International Union for Conservation of Nature (IUCN) downgraded the status of Indian Rhinos from endangered (since 1986) to vulnerable species in 2008.

3. Only Habitat To Eastern Swamp Deer
Western swamp deer, Southern swamp deer, and Eastern swamp deer are the three kinds of swamp deer residing in India.
Excessive hunting and the rapid capture of grasslands for agricultural use has resulted in a catastrophic population reduction.
There were 1148 Eastern Swamp Deer in the park at the time of the previous census, including 284 males, 604 females, and 196 calves, according to the 2016 census.
4. Important Bird Area in Kaziranga National Park
Kaziranga is designated as a significant bird area by Birdlife International. It is home to around 478 bird species, including both migratory and resident birds.
There are numerous unusual bird species to observe, including Blyth's kingfisher, white-bellied heron, black-bellied tern, and many others.
During the winter, migratory birds such as the black-necked stork, Asian openbill, and larger adjutant stork visit the area.

5. Highest Density Of Tigers in Kaziranga National Park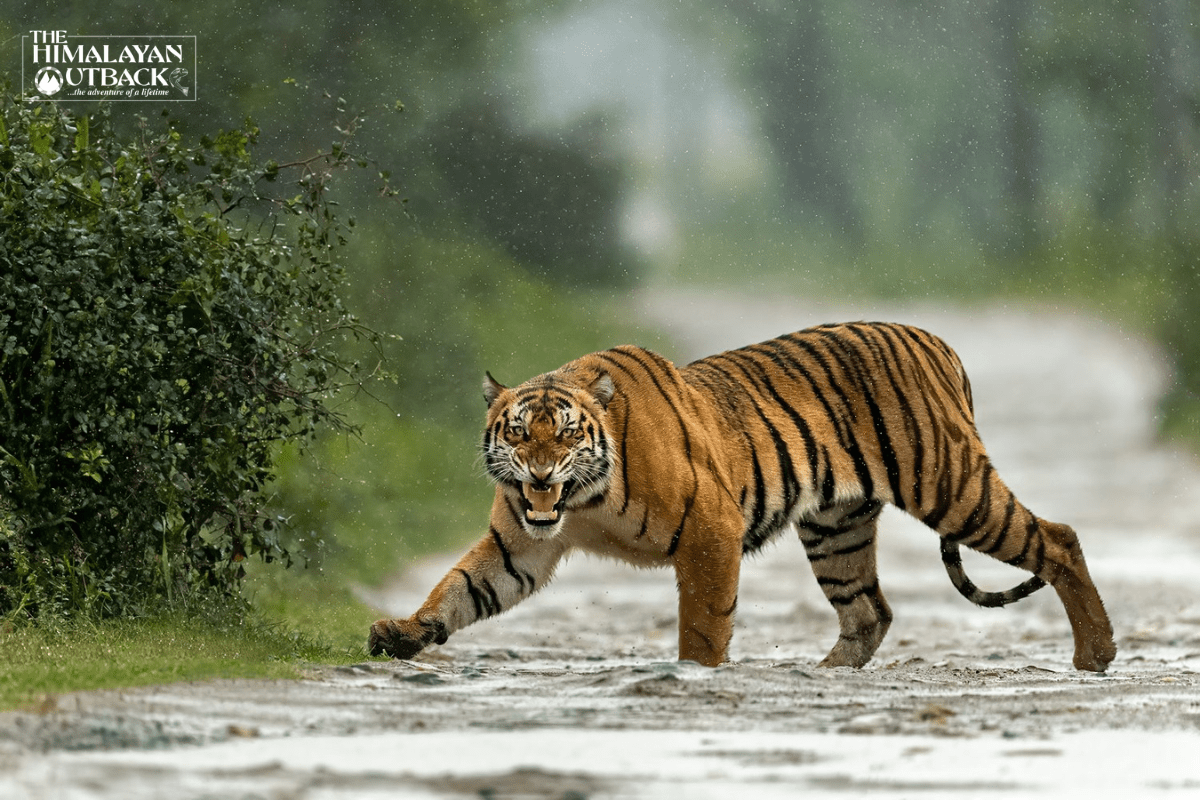 In 2006, Kaziranga National Park was designated as a tiger reserve, and a 2017 estimate put the number of tigers in the area at 104.
With 21 tigers per 100 sq km, the park has one of the highest tiger densities in India, surpassing Corbett National Park and Bandipur National Park.
Because of the abundance and diversity of flora and wildlife, it has been designated as a biodiversity hotspot.
Kaziranga National Park is known for various distinct characteristics, which I have discussed in this essay. Every wildlife enthusiast would certainly want to visit this place.
6. Best Time To Visit  Kaziranga National Park
November through April is the finest time to explore Kaziranga National Park. During the rainy season, which runs from May to October, the park is closed.
7. How To Get There
The nearest domestic airport is Jorhat's Rowriah Airport, which is around 97 kilometres away from the park. The closest international airport is Guwahati Airport, which is around 209 kilometres away.
You may go to Furkating Junction railway station, which is 75 kilometres away from the park, by train. Many cities, including Guwahati, New Delhi, and Kolkata, are well connected by train.
The park is around 213 kilometres from the nearest railway station in Guwahati. You may also take a bus to Kohara, which is the nearest bus stop, from Guwahati.
Many state-sponsored and privately-operated buses go to Kohara at regular intervals.
Conclusion
The above were some of the interesting facts about the Kaziranga National Park which you didn't know about. Book your trip with The Himalayan Outback and have some soothing experiences of your life.