Ladakh Trip –Ladakh is known by a variety of sobriquets or nicknames. The "final Shangri-La", "Country of the Half Moon", and "Land of Lamas" are just a few of the names given to its spectacular place, which is distant, harsh, and forbidding, yet exotic and beautiful, as well as its distinct culture, cuisines, customs, and variety of wildlife.
Ladakh is a tourist wonderland second to none, characterised by the desolate mountains, harsh deserts, snow-clad peaks, and some of the most difficult terrain drained by the famed Indus River. There are several sites to visit in Ladakh, as well as numerous activities to do in Ladakh.
Ladakh adventure tour packages are popular due to its remote mountain landscape and high peaks, which draw mountaineers and trekkers from all over the world.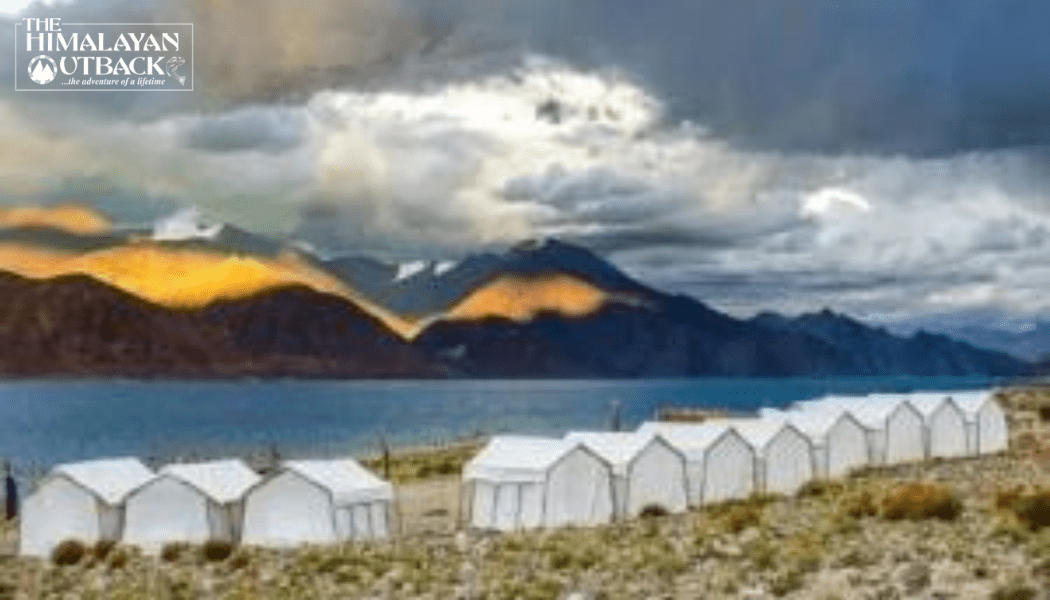 Cham and the Dancing lamas
Have you ever heard of a meditational dancing form? Cham dancers are associated with some sects of Tibetan Buddhism and are performed by monks, nuns, and villagers at certain social events and Buddhist religious festivals such as the Hemis Festival or the Ladakh Festival. They are dressed in colourful costumes and some intimidating yet thrilling masks, and watching them perform is exhilarating to say the least. What distinguishes the Cham Dance is that it not only serves as a kind of meditation and sacrifice to God, but it also provides moral education pertaining to consciousness and compassion.
In the company of Monks
Every tourist dreams of spending time with a venerable monk, or Bhikhu as we call them. One of the things to do in Ladakh, also known as the 'Land of Llamas,' is to meet the monks who live in the various monasteries around the region and discover the secrets of living an ascetic life and spiritual activities that may enhance our lives and lifestyle.
Visiting a Monastery
We know how you feel when your 'journey' is 'experiential.' Visiting a monastery is a must when visiting Ladakh, an area rich in living monuments. Many of these monasteries stretch back hundreds of years and have served as a place of prayer throughout their history; they are not simply abandoned ruins. So stay the night, wake up early to enjoy the first rays of dawn, which are stunning to say the least, and join in Morning Prayer. We can make it happen, whether it's Hemis Monastery, one of the most important destinations to visit in Ladakh, or somewhere else.
Drive Through the Shangri La
Tourists from all over the globe visit this picturesque territory in one of the most prohibited corners of the tallest mountain range. Surprisingly, driving across Ladakh is a popular trip not only for adrenaline enthusiasts but also for families. Journey through the tough rocky landscape with twisting roads and steep curves, as well as some of the highest mountain passes, such as Khardung-La at over 5,359 metres, en route to sites like Nubra Valley and others, is an experience that must not be missed on your journey to Ladakh.
Snow Leopard Trek
Ladakh's snow-clad highlands and peaks are home to the rare Snow Leopards (also known as the Grey Ghost"), which are considered one of the most valued sights in the world by wildlife aficionados. The high altitude Hemis National Park is particularly ideal habitat for the predator, with an estimated 200 Snow Leopards living there out of a total of over 7,000 globally.
Safari along the Silk Road on Double-humped Camels
Riding a Bactrian Camel, a double-humped camel, through the old Silk Route is an amazing experience that allows you to retrace the caravan routes that traversed these isolated territories from far away locations. With their endurance for cold, dry, and high elevations, Bactrian camels enabled ancient trade caravans to traverse mountain passes and reach areas in Central Asia, China, and India, as well as other locations along the historic Silk Route, of which Ladakh was a significant point.
Staying with the Locals
Ladakh is one of the highest areas on the planet to be inhabited by people, and a trip to the region would be incomplete if you did not stay with indigenous Ladakhi families. It's more immersive, and you'll learn about the native Ladakhi way of life, cuisines, and cultures that no hotel can provide. Eating cuisine produced in the home kitchen of where you are staying is a lovely experience that you will remember for a long time.
Hot Butter Tea
The hot butter tea is exclusively available in this region of the nation. Unlike traditional Indian tea, which is blended with milk and sugar, Ladakh's butter tea, like that of Central Asian nations, is brewed from strong green tea mixed with butter and salt, which is especially useful in cooler climates and a one-of-a-kind experience.
The Yak Cheese, Chhurpi!
If you develop a taste for Yak cheese, or Chhurpi as it is known locally, you will be able to devour a large amount of it in no time! Yak cheese, which is widely accessible across Ladakh, is a unique delicacy with significant health benefits. Try it at a local form or with one of the numerous families that await you with open arms. Needless to say, it is one of the many interesting gastronomic experiences available in the region.
How to Get There
Leh, one of the two main towns in the Ladakh area, is mostly accessible by plane and is well connected with the Srinagar, Delhi, and other parts of the country. Once you arrive in Leh you must spend a couple of days and acclimatise to the rarified air of this high altitude region.
Best Time to Visit
Ladakh is now accessible all year thanks to improved connections. However, temperatures in areas of Ladakh during the winter months are equivalent to those in some of the world's coldest places. As a result, the months of April through September are ideal for Leh Ladakh Trip . Book your Ladakh vacation trip with The Himalayan Outback and have some cherishable memories for a lifetime.