It's the season of wanderlust in India and throughout the world. Travellers from all over the world are going to hit the road hoping for a once-in-a-lifetime adventure. Trekking is gradually gaining popularity as an adventure activity. If you have the travel itch this season and want to go on a trip, here are Complete Checklist of Trekking Essentials To Pack you'll want to know for your next trip.
If your work does not allow you to take a long vacation, don't let FOMO get the best of you since you can still make the most of the few days you have. You can still hit the road, or rather, the trail, whether you have 3, 5 or 7 days. Whether you're travelling with friends or going solo, here's everything you need to know about packing for a trek.
Have a read of the complete checklist of trekking essentials to pack by The Himalayan Outback.
Bags and Backpacks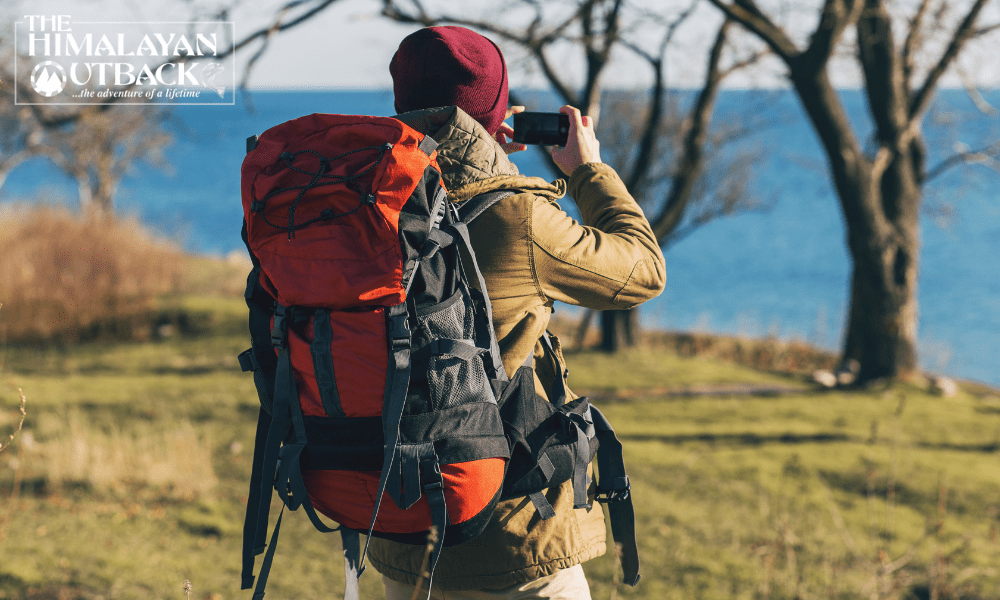 First and foremost, let's discuss hiking bags. They must transport all of your necessities and practically, your entire existence will be in it for a the next few days. No matter how hefty it is, the perfect backpack should not cause any pain in your neck, shoulders, or back. Ideally, it should also have a detachable daypack in case you need a smaller bag to take around. The quality of material is also significant to ensure its durability.
Depending on the length of the walk, a 45-55 litre backpack should be enough for carrying all of your trekking supplies. You also never know if it will rain or snow. So, be prepared for the worst and make sure your possessions are always dry by carrying a waterproof bag cover.
Sleeping Bag and Tent
If you're going to get a sleeping bag, be sure it can keep you warm in all temperatures, even if they drop to -10°C. In terms of camping tents, most treks these days include them, but if you opt to buy, keep the following in mind.
Sleeping bags should be robust enough to withstand a powerful gust of wind. Also, they should be robust enough to withstand rain or snowfall and be lined with a mosquito net. These will be your home for the next few days of the walk, so make sure they give you enough safety and comfort.
Medication and Food
You may not have had high-altitude illness on previous mountain expeditions, but each hike is unique. Every stride you take, whether uphill or downhill, saps your vitality. So, it's better to be prepared for the worst than to be unprepared and hoping for the best. Aside from high-altitude sickness medications, make sure you include medication for a cold, constipation, headache, fever, band-aids, pain relievers, basic antibiotics, and specialised medication for any disease you may have. You should also carry toilet paper, toothbrushes and paste, hand sanitizer, pads/tampons, and soap with you.
In terms of food, your guides (unless it's a private trek) should have the necessary culinary supplies with them. Even if your meals are supplied for you, it's a good idea to have some snacks on hand to consume in between meals. To satisfy lingering hunger sensations, try nuts, dried fruits, high-calorie energy bars, chocolates, biscuits, cookies, and peanut butter. You'll also need to bring your own mug, dish, or plate.
Clothes and footwear
When it comes to trekking clothes you will need a few quick-dry t-shirts (long and short sleeves); a fleece jacket and windbreaker; waterproof outer jackets and pants; a pair of comfy but rough pants (with pockets); thermal underwear; three pairs of warm socks; a few scarves; and normal underwear. Of course, you may adjust this according to your destination's weather and temperature & the duration of the trek.
Shoes, on the other hand, will be your lifesaver during the difficult terrain trek. A good pair of comfortable ankle-length water-proof hiking shoes will keep your ankles from twisting while you walk. However, bring a pair of flip-flops or other rubber sandals to use for crossing rivers and streams. You may even use them at the end of a long day of walking to give your feet a rest while still protecting them.
Other Trekking Essentials
Aside from your medications, clothing, and food, you should bring a variety of additional items with you. Whether you're still trekking or wandering around your camp, you'll need a headlamp to see your way in the dark. Even though you won't be able to take a thorough bath on the walk, it's always a good idea to have a quick-drying towel. Carry a walking stick for assistance on downhill portions.
Pack Smartly
Finally, but most essential, pack intelligently. If it's anything you're not sure you'll need, it shouldn't make it into your backpack. Remember that you'll have to physically carry the weight of your own bad judgement, since these useless items will just add to the weight on your shoulders and provide no utility.
You should also have a fully charged phone and, if you intend to take a lot of images, a second camera or battery pack to avoid draining the phone's battery. It's typically prudent to presume that you won't be able to obtain electricity throughout your walk. Carry spare batteries, solar-powered or portable chargers, and any essential cables.
Conclusion
No matter which trip you do, what the landscape has to offer, or how low the temperatures drop, knowing what trekking necessities to bring can help you cope with whatever situation you find yourself in.

This is in addition to the normal paperwork and ID verification. Collect these, get your tickets, and walk away from your problems.

Book your next trekking trip with The Himalayan Outback and have enjoy "An Adventure of a Lifetime".